Ericsson trade union network meeting uniting trade unions around the world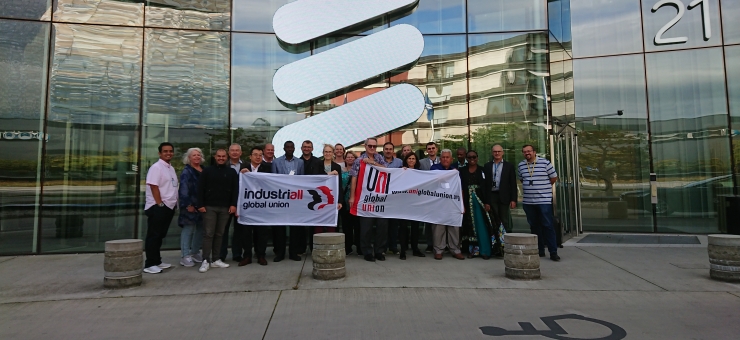 Published:
19 September 2019
On 12-13 September, trade unions representing employees of the Swedish multinational company Ericsson gathered in Kista, Sweden, for the third meeting of the Ericsson Global Trade Union Network.
The Ericsson Global Trade Union Network was launched in April 2016 with the purpose of uniting Ericsson trade unions from around the world, sharing essential information and practices, protecting workers' rights to organize and bargain collectively, and engaging with the company in global dialogue.
The network is a joint initiative of UNI Global Union, IndustriALL Global Union and the Swedish Unions at Ericsson.
The meeting focused on the latest developments in Ericsson globally and actively discussed on following topics;
· Exchange information and union activities in each country
· Developing strategy on organizing including supply chain
· Company's policy on social responsibility and Human Rights
· Communication and coordination among the unions
Participants also welcomed the company management on industrial relations, social responsibility and human rights to exchange the views of CSR policy and its implementation in the second day of the meeting.
As a result of the meeting, a revised strategic plan for the Ericsson trade union network was adopted and the participants agreed on the cross-border cooperation and solidarity actions to develop organizing strategy and to develop social dialogue with the company worldwide.